ABOUT ELBOW VALLEY
A COUNTRY RETREAT ON THE WEST EDGE OF CALGARY, CONSERVING AND RESPECTING NATURE
IT'S ONLY NATURAL TO CALL IT HOME

Home is more than the house you live in, it's also the lifestyle you enjoy as part of your community.
Twice recognized as Canada's Community of the Year and four times as Calgary's Community of the Year, Elbow Valley is a private, estate community, nestled within natural parkland and located only 20 minutes southwest of Calgary's downtown core. Living here, you enjoy the beauty and serenity of a rural environment combined with the advantages of city standard services and easy access to all the amenities you could wish for.
The breadth of the recreational and social amenities and experiences offered by Elbow Valley are unmatched and, at the end of a day spent working in the city, you will never tire of returning to a home of impeccable quality, nestled within surroundings that make you feel like you are 'living at the cottage'.
When looking for a luxury home near Calgary, consider making Elbow Valley your choice. Discover the community, discover the possibilities.
AMENITIES
Where Nature & City Meet

RESIDENTS CLUB & AMENITIES
Countless Recreational Opportunities
There's always something to do at the Residents Club. You can spend the morning on the tennis/pickleball courts, followed by an afternoon at the beach, then finish off the day by heading to one of the fire pits to stargaze and enjoy the company of family and friends. Maybe you would prefer to shoot some hoops on the sports court or play Frisbee on our large grassy area, followed by heading over to our Boathouse to use the kayaks, stand-up paddle boards, or paddle boats while the kids use the lake slide or children's play area. All are available for free use by residents.
Our Clubhouse is the community epicenter where residents and their guests are welcome to get together for book clubs, mom and tot groups, card games and other activities. It's where our residents gather for many of the community's varied program of special events, such as our annual Stampede Breakfast, Christmas parties, Easter Egg Hunt, Summer Picnic, Wine Club, Kid's Movie Nights, and much much more.
It's easy to stay active by participating in the many scheduled fitness and exercise classes held at the Clubhouse. Work out the kinks with a Yoga or Pilates class, or try something new like Kickboxing or Karate. There are a variety of times and classes to choose from, including outdoor activity lessons like tennis and sailing.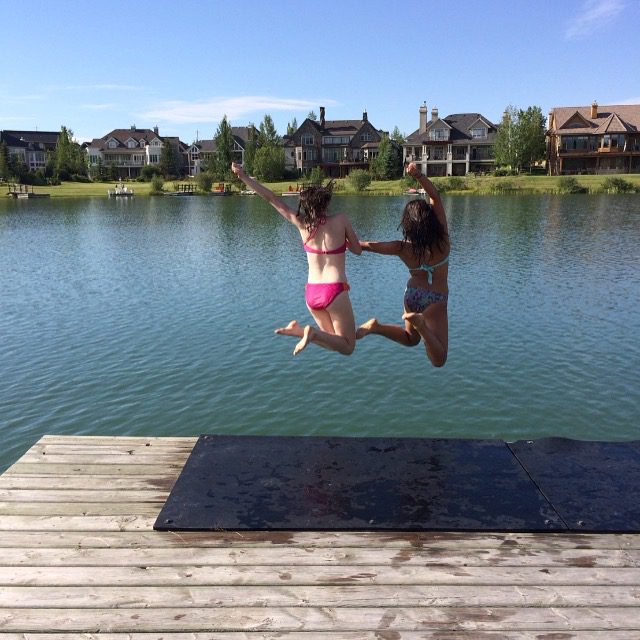 PATHWAYS, LAKES & NATURE
Connect With The Outdoors
In Elbow Valley, each day can be an adventure exploring everything the community has to offer. With three lakes to discover (one stocked for fishing) and over 20 kilometers of nature trails and paved multi-use trails literally out your door, it's easy to want to stay close to home.
For those who love walking and exploring, the trail systems circle the lakes and meander throughout the community and into a variety of natural preserve areas on unpaved nature trails, providing easy access to serene beauty that feels far from civilization, but is only moments away from home. Incorporated throughout are play areas for children and benches to sit and relax and enjoy the scenery.  Your furry family members will also enjoy the extensive on and off-leash areas.
You can enjoy our three lakes all year long.  During the summers, Elbow Valley Lake and beach is the main swimming area, while Fisherman's Lake is stocked with trout annually and may be fished by residents.  When the seasons change to white, Fisherman's Lake and Clearwater Lake are both cleared for pleasure skating and shinny.
With endless possibilities, you will never run out of things to do in Elbow Valley.
GENERAL INFORMATION
More About Elbow Valley And Area

SCHOOLS
Springbank is the designated community for schools for Elbow Valley. With our unique proximity to a number of Calgary communities, however, there are also multiple private school options nearby.
RESIDENTS ASSOCIATION
The community association (Elbow Valley Residents Club i.e. 'EVRC') collects monthly fees to maintain and operate the community infrastructure and amenities and to provide essential services while protecting the natural integrity of Elbow Valley.  Fees vary by property.  To inquire about fees for a specific address, please submit a request through the Contact Us form.
UTILITIES
With rural living, there can sometimes be a fear that common utilities may be harder to access. In Elbow Valley, our residents enjoy an incredible natural environment, along with the comforts of urban living such as access to water and 'city standard' waste and other important services.
GOVERNANCE
Elbow Valley is governed by an elected, volunteer Board of Directors that provides fundamental guidance and has decision-making authority for the community. The directors are tasked with looking out for the best interests of Elbow Valley.  Day to day management of the community is carried out by full-time operations and administrative managers, along with support staff where and when required.
ACTIVITIES & EVENTS
Building A Cohesive Community

Throughout the year, many special events take place in Elbow Valley for both the adults and the children in the community, as well as events the entire family can enjoy together.  Events like our legendary Stampede Breakfast, wine club nights, car show, children's movie nights, art shows, chili cookoff, Christmas parties, Easter egg hunt, guided nature walks, New Years fireworks display, and family beach party, are among the myriad of events programmed for the benefit of community members.
In addition to the special events, there are numerous classes offered to residents on a regular basis such as a variety of fitness classes, sports/recreation lessons, art classes, and more.  To see the full spectrum of events and classes that are available, please visit the Activities & Events section of the website.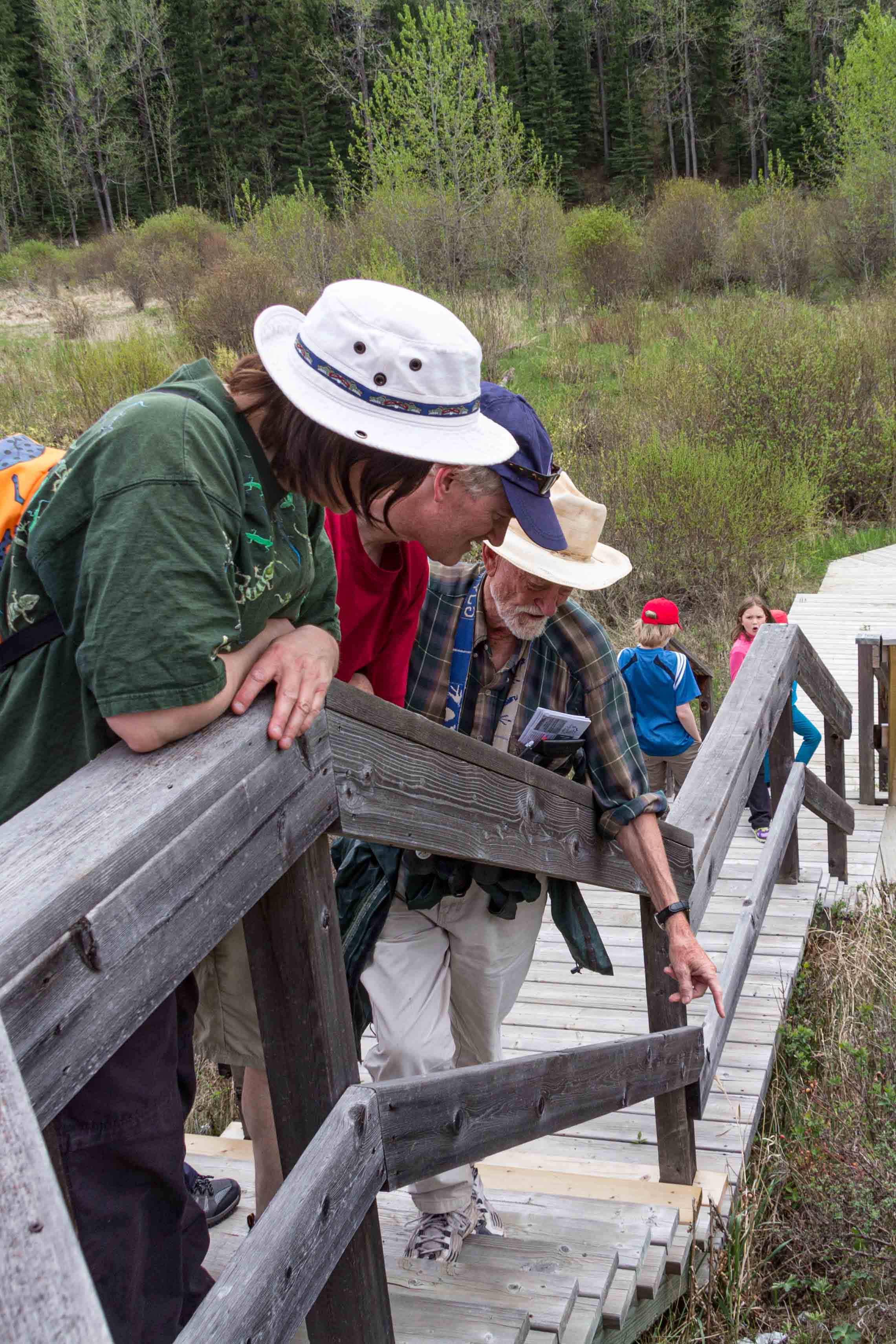 ELBOW VALLEY LOCATION
A Private Community West Of Calgary

Elbow Valley is a private community located just west of Calgary, 20 minutes from Calgary's downtown core and a short drive to the mountains.  ​Our facilities and amenities are private property, for the use of Elbow Valley residents and guests only. To reach the
Residents Clubhouse at 100 Misty Morning Drive
, turn south from Highway 8 onto Lott Creek Boulevard, then right onto Lott Creek Drive and follow it to Misty Morning Drive at the 3-way stop. The clubhouse is on the right (see the maps below).
COMMUNITY MAP
A Detailed Map Of Our Community

ELBOW VALLEY PHILOSOPHY
What We Stand For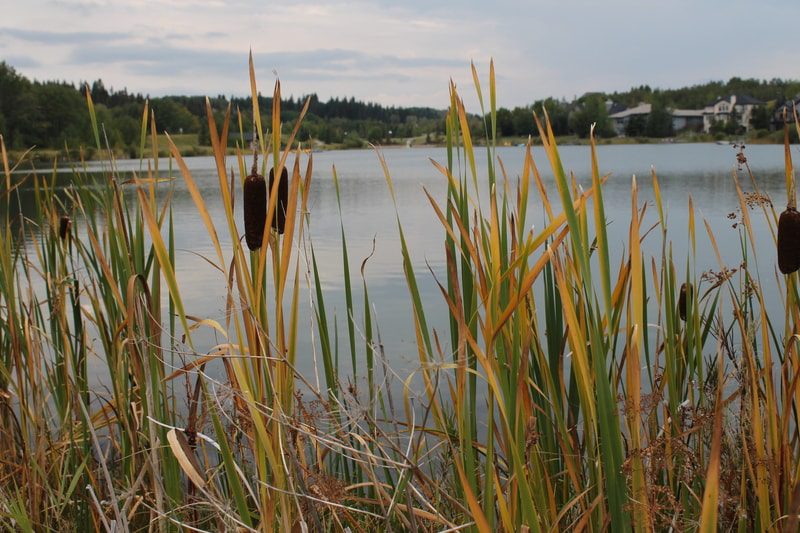 Elbow Valley continues to thrive by incorporating a strong philosophy of conserving the land while respecting the nature and wildlife that inhabit it. One of the first things visitors to the community notice is its tranquility. This is achieved by using the highest architectural standards, drawing inspiration from the landscape around the community.
Over the years, developers and residents have worked hard to make this a community like no other. The Elbow River and Lott Creek have, over time, shaped the dynamic topography and nourished the native vegetation. Conservation of these waterways and associated landscapes remains the primary objective of the community. Water quality in the waterways has been safeguarded by careful erosion control during the construction period and by revegetation of natural grass, shrub and tree cover.
The forested woodlands are among the most prominent natural and visual amenities of the site. A mixture of Aspen, Spruce, and Willow trees blanket the slopes, providing shelter for the area's diverse wildlife.

ELBOW VALLEY MISSION STATEMENT
Values We Believe In

To be a community of choice for residents seeking a vibrant quality of life and to own quality properties in an environment that honours a connection with the foothills landscape.
Our Mission:
Elbow Valley's management operates in an efficient, effective and sustainable manner to provide beneficial services for our residents, to steward our lands and amenities and to promote a sense of neighbourhood.
Our Values:
Elbow Valley operates with integrity and accountability, recognizing and valuing a community managed in harmony with nature.

ELBOW VALLEY HISTORY
Where It All Began

For more than 2,000 years people have called Elbow Valley their home. Archaeological studies have found that over time it was home to 19 prehistoric native encampment sites, including a buffalo kill site and a processing campsite. Four of these sites have been deemed by Alberta Culture to be culturally significant.
Keeping with the intent and goal of the community, these sites have been protected by incorporating them into natural spaces that will never be developed upon. Any artifacts have been excavated and preserved for future generations.
In 1886,  Henry Allan Gray homesteaded along what is now Lott Creek. After several years, Gray left to become the first Anglican Bishop of Edmonton. The property was then sold to Stephen Lott, whom the creek is named after. This history of human settlement is a small part of the much larger geological history of the area, back to the time when glacial ice covered the area.
The Bishop Gray Interpretive Area, in the Lott Creek Valley, will continue to be preserved as a natural area. Due to the sensitivity of these lands, access is guided by nature trails that loop through the area, starting and ending at the Bishop Gray Interpretive Centre. The trail and landscape design have been uniquely engineered to prevent damage to the lands, while still allowing current and future residents the ability to enjoy their full beauty.
These lands are maintained in their natural state. Observation points, benches and boardwalks provide views of beaver, blue heron, deer and other wildlife.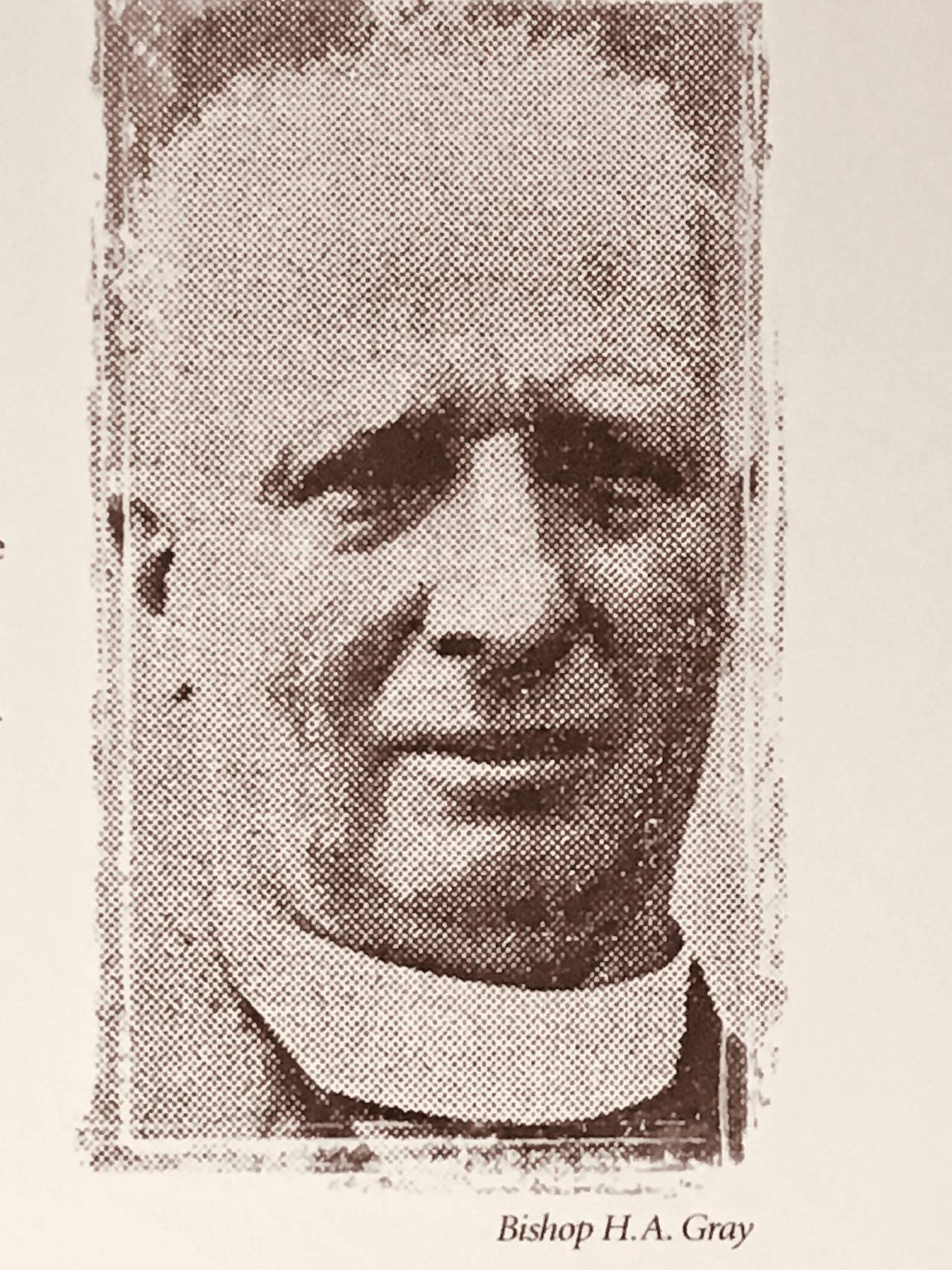 Buffalo Park is a 'playful' interpretive area that both young and old can enjoy. It is located within Elbow Valley. Find out more under 'Living in Elbow Valley'.