AMENITIES
Get Outdoors. We Can Help
As a community resident and member of the Elbow Valley Residents Club, you will have access to all of the amenities at the residents clubhouse, including the fire pits, boats, basketball and tennis courts, paddle boats, kayaks and paddle boards, and the grassed area adjacent to the playground. These are available on a first come, first serve basis, with some exceptions. There is no cost to use the outdoor amenities. Any costs associated with upkeep of community amenities are included in the monthly community fee.
Tennis lessons are offered to residents over the summer (typically four to five-week long, 60-90 minute evening sessions). During these times, the tennis court will not be available for anyone outside of the lessons.
In cases where you wish to book and use the residents clubhouse for a private event, there will be a cost. You can book here.
Using The Recreational Equipment
We require everyone signs a waiver prior to using any of the recreational equipment offered by the residents club. The waiver will then be kept on file.
For the months of June and September, if you wish to take out a paddle boat, kayak, paddle board or life jacket, please visit the clubhouse for the keys between 9 a.m. and 4:30 p.m. Monday to Friday. All keys must be returned to the office by 4:30 p.m. During the weekends of June and September boathouse staff will be on shift from 10 a.m. to 8 p.m. Saturdays and from 10 a.m. to 7 p.m. on Sundays, weather permitting.
In the summer months of July and August, the boathouse staff is on shift from 10 a.m. to 7 p.m. (weather permitting) 7 days a week. All equipment must be returned no later than 6:30 p.m.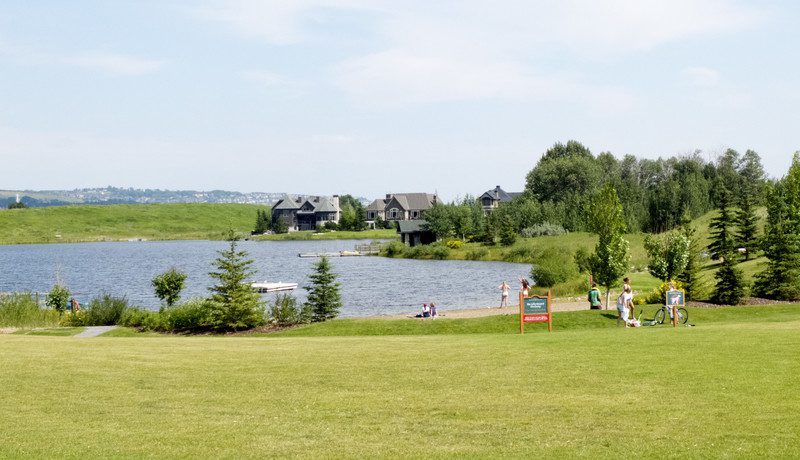 GENERAL
Answers To General Questions Asked About Elbow Valley
Overnight street parking is not permitted (12 a.m. – 8 a.m.). Due to limited lighting and narrow streets, it can be dangerous for people, pets and other drivers when they are not expecting a vehicle on the side of the road. During the winter months, all residents must park in either their garage or driveway at all times. Parking on the street in the winter prevents the snow plow drivers from being able to do their job, leaving the roads in a poorly plowed and unsafe condition.
Wildlife in the community
Living in a community like Elbow Valley includes many advantages, like the opportunity to see wildlife grazing on your front lawn. If a bear, cougar or other dangerous animal is seen please call the Alberta Department of Fish and Wildlife at (403) 297-6423. After contacting Fish and Wildlife, please contact the clubhouse at (403) 240-4386 or  
email
to let us know.
There are currently three Canada Post mail kiosks within the community. As a resident of Elbow Valley, you are assigned a mailbox and can
contact Canada Post
to find its location. When a homeowner moves away, Canada Post will change the lock and provide new keys to the new owner, if requested. Please contact Canada Post directly should you require this.
Guests can join you on the beach. However, you must be with your guests while they are using the beach, using any equipment, or they are on the sports courts.
Your non-resident friends may join you at the residents clubhouse for coffee. You are required to be there with them and take responsibility for their actions.
PETS
Pets In Elbow Valley
Having a pet can be fulfilling for many people. Too many pets, however, or one that constantly creates a disturbance, can be an issue for other residents of Elbow Valley. Community pet guidelines exist for this reason.
Each home is allowed a maximum of six pets total, including cats, dogs, reptiles and any other kind of animal, with the exception of fish. More specifically, three cats and/or three dogs are allowed per household. Any other animal is not to exceed 10 kg. Pets that are causing an unreasonable disturbance may be removed on order of the Board of Directors. In all cases, the decision of the Board on pet situations is final.
Off leash area & cleaning up after your pets
Owners are responsible for picking up all pet excrement. Disposal bags and garbage cans are available throughout the neighbourhood. Cleaning up after your pet must be done in all areas of Elbow Valley. When outside the off-leash area, pets must ALWAYS be on a leash. Off leash areas can be found on the community map.
LANDSCAPING
Landscaping & Plants Guidelines
Every resident of Elbow Valley must adhere to the written landscaping guidelines when planning to add new plants, trees or shrubs to their property. It is important to consider species that provide complementary colours to the passing seasons, such as evergreens in the winter.
You must have written approval from the Residents Club before any common (Unit 1) lands are crossed for access onto your property by a landscaper or other party. Grass clippings, leaves, or other natural waste may not be disposed of on Unit 1 Lands. If stockpiling any landscaping or building materials for use, they must be kept within your own property boundary.
In 2008, Elbow Valley expanded its approved
shrubs and trees list
to include a wider selection than was previously allowable. The plants chosen are all commercially available, are native to the area, and have visual appeal throughout different times of the year. Many species on the list do well in drought conditions, which will keep your property looking good while also reducing watering requirements.
ARCHITECTURAL GUIDELINES
Working Together As A Community
In order for Elbow Valley to remain a retreat for residents and wildlife alike, we have architectural guidelines in place that are registered on your property title as a legally enforceable restrictive covenant. This allows us to uphold and maintain the quality and value of the community and your home. Having these guiding principles in place help create and grow our community in a positive fashion.
​The objective of the Architectural Design Policies and Procedures is to ensure that all Elbow Valley homeowners have a cohesive, distinctive, standard to follow, but one which still encourages innovative design expression. As such, the guidelines form an integral part of the Elbow Valley community.
The Architectural Design Committee, along with consulting partners, are responsible for managing and enforcing the community architectural guidelines. The intent of this group is to simplify and guide the home renovation process, while ensuring each home blends perfectly with its surroundings and fits the overall character of the community.
To learn more about the different guidelines before you begin any home improvement or renovation project, we encourage homeowners to carefully read through all documentation below.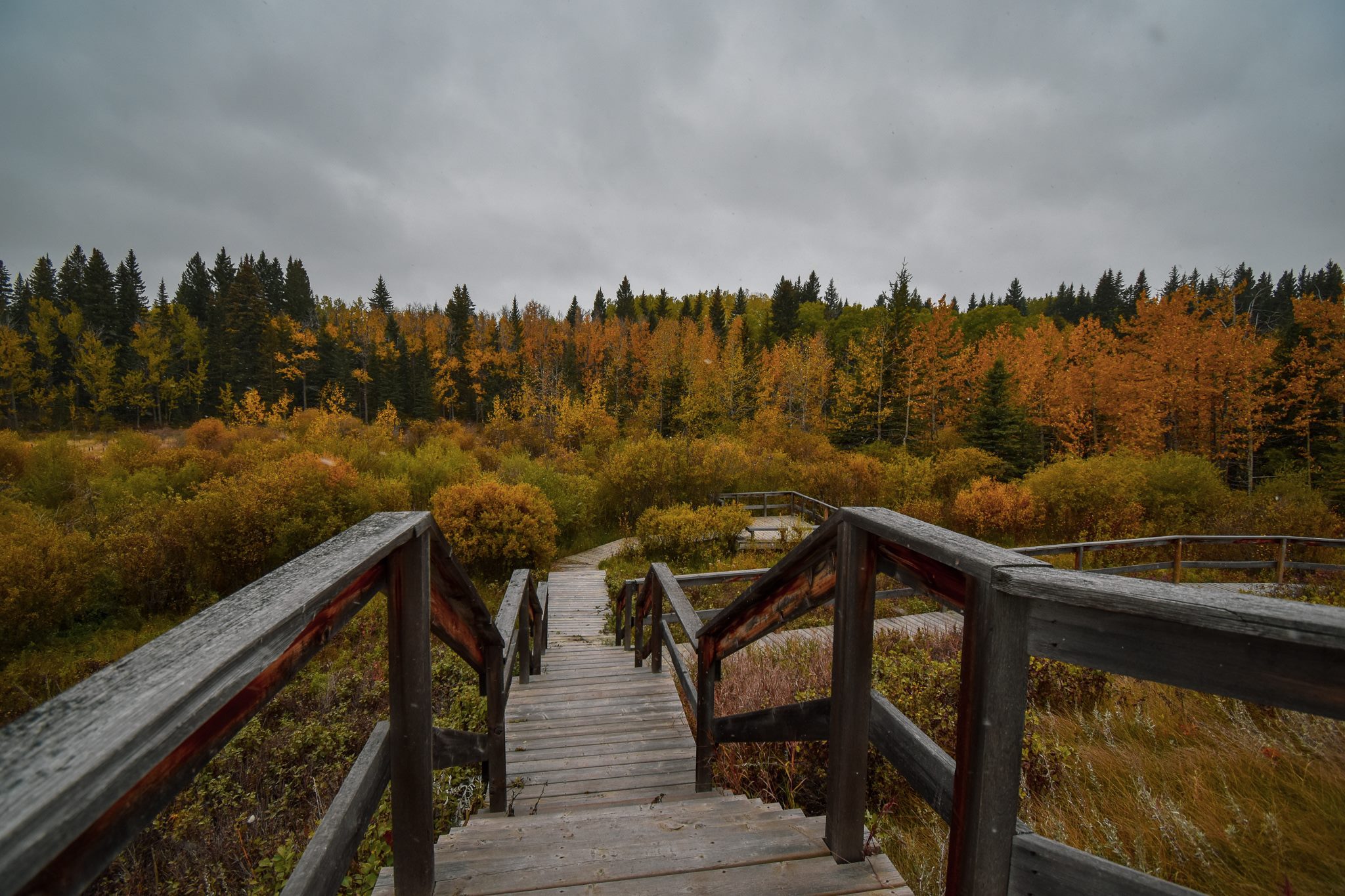 Buffalo Park is a 'playful' interpretive area that both young and old can enjoy. It is located within Elbow Valley. Find out more under 'Living in Elbow Valley'.